We offer more bang for the buck.
Strategy 3: Provide distinctive service, effective advice and extraordinary convenience in exchange for premium pricing.
Any of Pinnacle's associates can tell you the company's vision: to be the best financial services firm and the best place to work in Tennessee. Better yet, they can translate that vision into what they do every day—delivering distinctive service and effective advice—while being easy to do business with.
Distinctive Service
It's not that hard. Simple things like the fact that our associates are committed to answering the phone within three rings enabling clients to talk to a real person, not an automated system or outgoing voice mail message, when they call. That's the norm, but our passion for client service doesn't stop there. Our associates go beyond what is expected, whether it's washing dishes at a client's café because his employee suddenly quit or jumpstarting a car when a client called our main line to tell us her battery died. Our approach to "wowing" clients is to do things that are memorable, to provide unexpected solutions and to anticipate their unspoken needs.
That level of service leads to extraordinary client loyalty. Our "net promoter score," which measures how willing our clients are to recommend us, is almost off the chart and is meaningfully higher than all of the banks we target in terms of taking market share. That's the kind of client engagement we are striving for.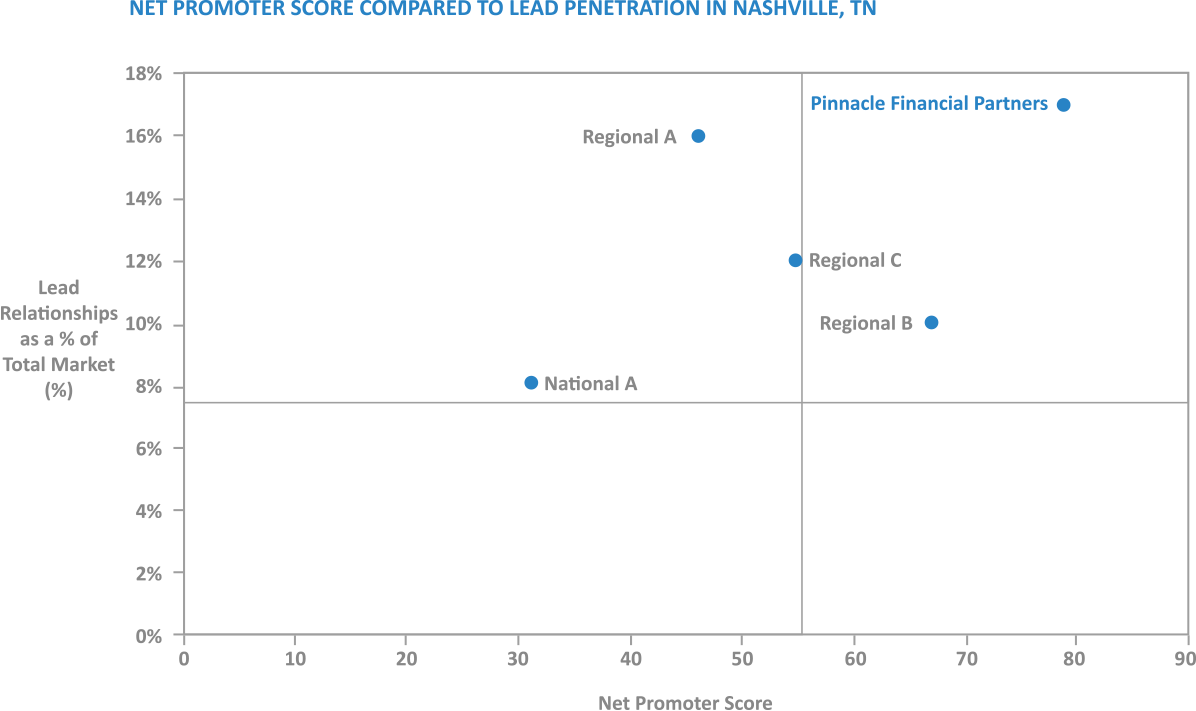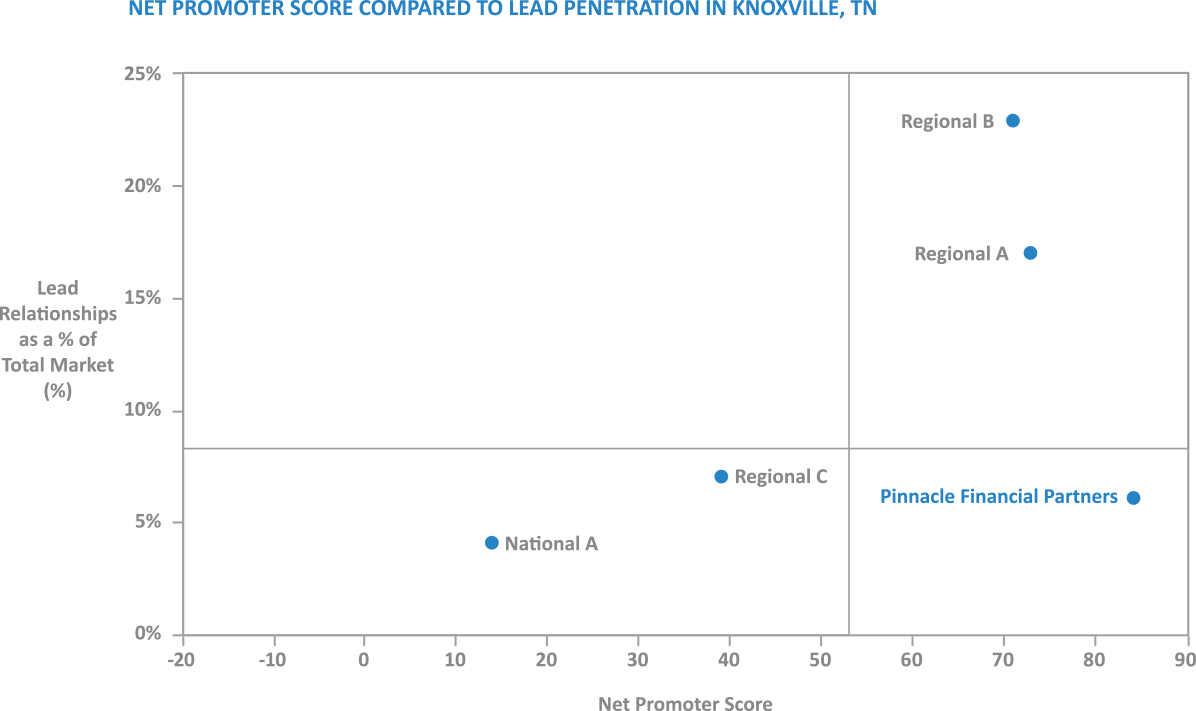 Effective Advice
Learning is one of our core values, so in addition to advising clients on their day-to-day financial needs we provide educational opportunities at no charge. Associates and outside experts offer insights into a variety of topics at small workshops that take place in Pinnacle's offices. In 2015, 27 workshops focused on issues such as how merchants should prepare for EMV chip cards, using LinkedIn to generate leads and planning for long-term care. We also hosted a panel discussion of fellow "Best Place to Work" award winners to give small business owners practical advice for building their cultures.
Our financial advisors continue to host Mastermind Groups—small groups of business owners who meet in one of our offices once a week for eight consecutive weeks—and have developed follow-up programs for alumni who didn't want the experience to end.
Giving clients access to economic, political and financial experts builds on the effective advice our own advisors provide. The 2015 Pinnacle Forum Series brought in leading outside speakers like outgoing Nashville Mayor Karl Dean and Tennessee Governor Bill Haslam.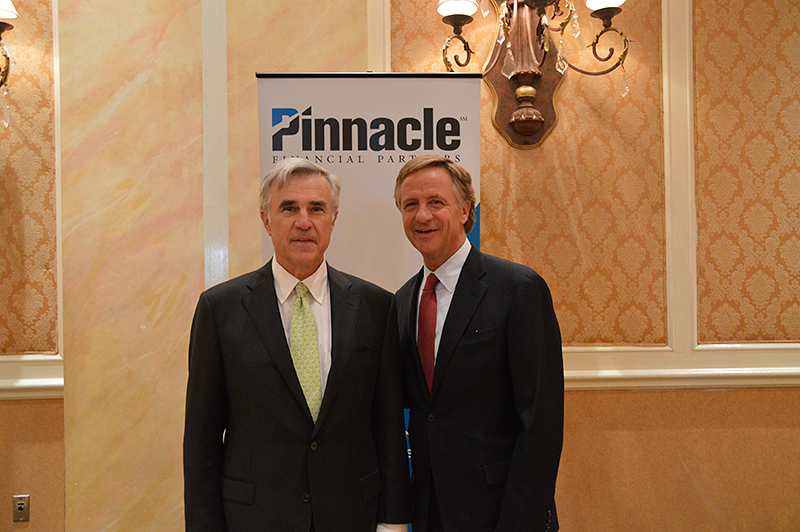 Pinnacle Chairman Rob McCabe welcomed Tennessee Gov. Bill Haslam during an event in our Forum Series.
Clients can't always attend events in person, so Pinnacle's online Learning Center provides a wealth of information about investing, business planning, fraud protection, home ownership and more.
Extraordinary Convenience
Pinnacle is the second-largest bank holding company headquartered in Tennessee with 43 offices in the state's four largest markets—Nashville, Memphis, Knoxville and Chattanooga—as well as several surrounding counties. In addition to entering Memphis and Chattanooga in 2015, Pinnacle opened a new office in Maryville, further expanding our distribution network in the Knoxville MSA.
Pinnacle welcomed community members to a grand opening for our Maryville office.
Because it's not always easy to find time to come to an office, Pinnacle also offers mobile applications that let clients check their balances, transfer funds and deposit checks on the go. New apps launched in 2015 give clients the ability to set debit card alerts, track personal budgets and pay with their iPhone. Businesses can take credit and debit card payments on mobile devices as well.
With these mobile capabilities, our remote deposit service for businesses and online banking features, clients can bank with Pinnacle virtually anytime, anywhere.