The formula never changes.
Excited associates lead to engaged clients, and engaged clients lead to enriched shareholders.
At Pinnacle, "wowing" our associates is at the heart of everything we do. We treat our associates well so that they, in turn, will treat our clients well. There is simply no other way to sustain market-leading levels of client satisfaction—and outsized returns for shareholders—than to create a top-notch work environment where associates feel valued, respected and engaged.
This focus on creating a great workplace becomes even more critical when merging multiple cultures into one. In 2015 we conducted 10 orientation sessions—seven more than our original schedule—to give associates from Magna Bank and CapitalMark Bank & Trust three dedicated days to learn about Pinnacle's mission, vision and values directly from our leadership team. The power of our orientation is that it transforms employees into owners and empowers them to take control of their, and the unified firm's, destiny.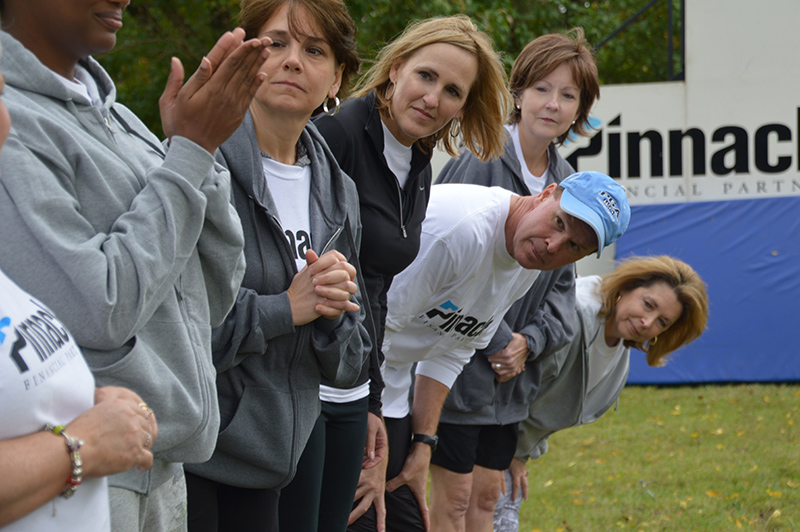 CapitalMark associates work together during the team-building exercises at orientation.
Unlike other financial services firms, each associate is an owner. At Pinnacle, 100 percent of associates receive restricted shares of stock, both at the time of hiring and on an annual basis. What also sets us apart is that all non-commissioned associates participate in annual cash incentives based primarily on meeting the firm's targets for credit quality, EPS growth and revenue growth—the three metrics we believe are most highly correlated with share price performance.
Recognition is a crucial factor for keeping associates engaged, so we find every opportunity to thank them for a job well done. We post stories on the firm's intranet about associates who go above and beyond when serving a client. High performers receive meaningful additional cash incentives and are recognized routinely in front of their peers during our all-associate meetings. Associates celebrating milestone anniversaries (5, 10, 15, and up) gather for lunch and an afternoon activity as a reward for their years of loyal service.
We also care about the people who are the most important to our associates, so we plan family-friendly events, such as spring picnics and baseball outings, to get to know each other outside of the office. We also offer a wellness program that motivates everyone to make healthy choices. During 2015, 52 percent of associates who participated in our wellness screening improved their overall health score.
Given the strong link between job satisfaction and firm value, we don't consider these nice-to-have perks. They are essential to attracting and retaining the best financial services professionals in our markets who then produce outstanding results for shareholders.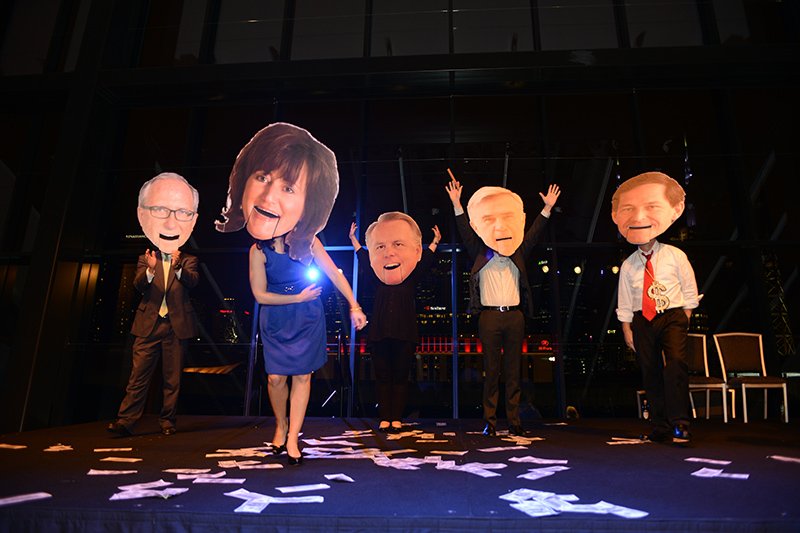 Pinnacle's "Leadership Team" performs at our 15th anniversary party.