A great place to work.
That's what local and national publications have called us again in 2015.
We take great pride in our work environment. It only makes sense—as a great place to work, it's much easier to recruit the best financial services professionals to Pinnacle.
After winning the Nashville Business Journal's "Best Places to Work" award every year for 10 consecutive years, we earned a permanent spot in the Hall of Fame and have taken a lead role in presenting the event each year.
What's equally impressive is that in our first year with a team in Memphis, Pinnacle earned the No. 1 spot in the Memphis Business Journal's "Best Places to Work" competition in the 10–49 employees category.
The financial services industry's leading trade publication, American Banker, ranked Pinnacle No. 3 on its "Best Banks to Work For" list. Earning that spot makes us the best bank to work for in Tennessee, fulfilling that part of our vision.
In addition, the Great Place to Work® Institute and Fortune named Pinnacle one of the country's 50 Best Workplaces for Camaraderie after surveying more than 255,000 employees across the nation.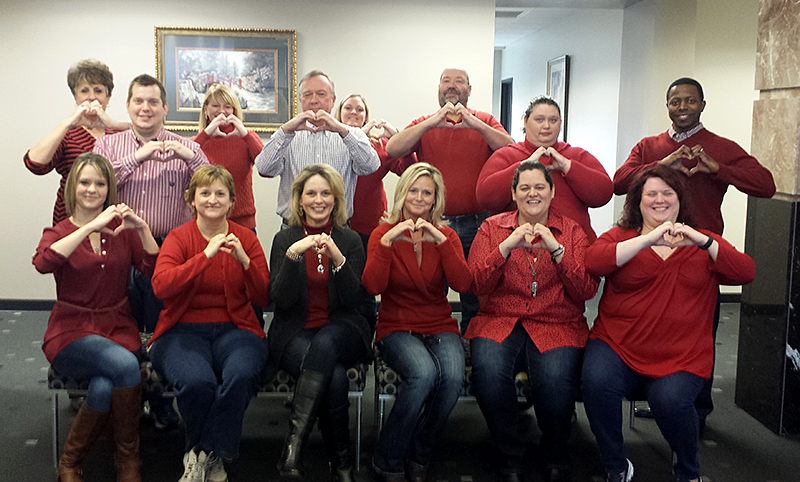 Our deposit operations team loves working together.
While external recognition is validating, we don't rely on these awards to measure our effectiveness in building a remarkable culture. Every year we conduct a work environment survey to get feedback from associates and determine engagement levels. Our scores remain as elevated as ever, which is not an easy feat considering our scores have been extremely high and don't leave much room for improvement.
Creating an environment where associates want to come to work every day is absolutely critical to our mission, because eliminating turnover is a key ingredient in creating a "wow" experience for our clients. Our associate retention rate shows that our focus on engaging and keeping associates is working. Our 2015 rate was an extraordinary 92.9 percent, or 95.1 percent when merger-related turnover is excluded. Compare that to the industry average of 72.5 percent.